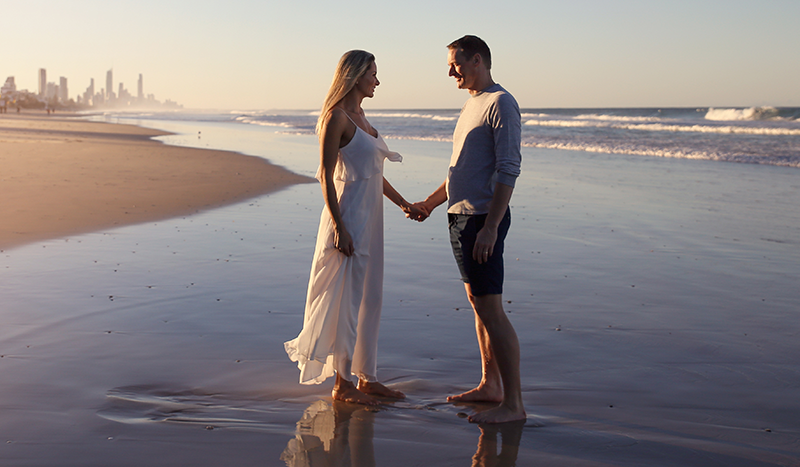 Once the joyous celebration of a wedding or commitment ceremony is over, many couples embarking on the journey to live together in Australia face questions like "What happens after the partner visa?" and "What is the second stage of the partner visa?" Understanding the stages of the partner visa and when you can apply for Australian citizenship afterward can help couples plan for a future Down Under. The Partner Visa, subclass 820/801, is the first crucial step for couples wanting to reunite on Australian soil. This visa allows a partner or spouse of an Australian citizen, permanent resident, or eligible New Zealand citizen to live in Australia temporarily. It's essential to note that this visa has two stages.
Stage 1: Temporary Partner Visa (subclass 820)
This initial stage allows you to live in Australia with your partner until the 801 is granted. During this time, you can work and study in Australia, you can also apply for medicare! To be eligible for this visa, you must be in a genuine and continuing relationship with your partner. The application process includes submitting evidence of your relationship and meeting health and character requirements.
Stage 2: Permanent Partner Visa (subclass 801)
The second stage is the Permanent Partner Visa, which can be applied for two years later. The Australian government wants to ensure that your relationship is still genuine and continuing before granting permanent residency. This visa grants you the right to live in Australia indefinitely study and work. The transition from the temporary partner visa to the permanent one often raises questions, but it's essential to maintain your relationship throughout the process. NoBorders Law Group can help guide you through these stages, ensuring a smooth journey toward permanent residency. But what comes after the permanent partner visa? Many couples aspire to become Australian citizens eventually. After obtaining permanent residency through the partner visa, you can apply for citizenship, but there's a waiting period.
This means that after successfully completing the partner visa journey, you may have to wait a bit longer before becoming an Australian citizen. Keep in mind that the process may change, and it's crucial to stay updated on the latest requirements, which is where NoBorders Law Group can offer invaluable assistance.
In conclusion, the journey after the partner visa involves transitioning from temporary to permanent residency and then waiting for the appropriate time to apply for Australian citizenship. The stages of the partner visa process can be complex, but with the right guidance and support from experts like NoBorders Law Group, couples can navigate this path with confidence. So, for those wondering about life after the partner visa, rest assured that your dreams of living in Australia can become a reality, and you may soon find yourself proudly calling Australia home. If you require any assistance with your visa application or have questions about the Partner Visa process, don't hesitate to contact NB Migration Law today. You can reach us directly via phone at +61 7 3876 4000 or email at [email protected] , or simply fill out our contact form and book a complimentary consultation.