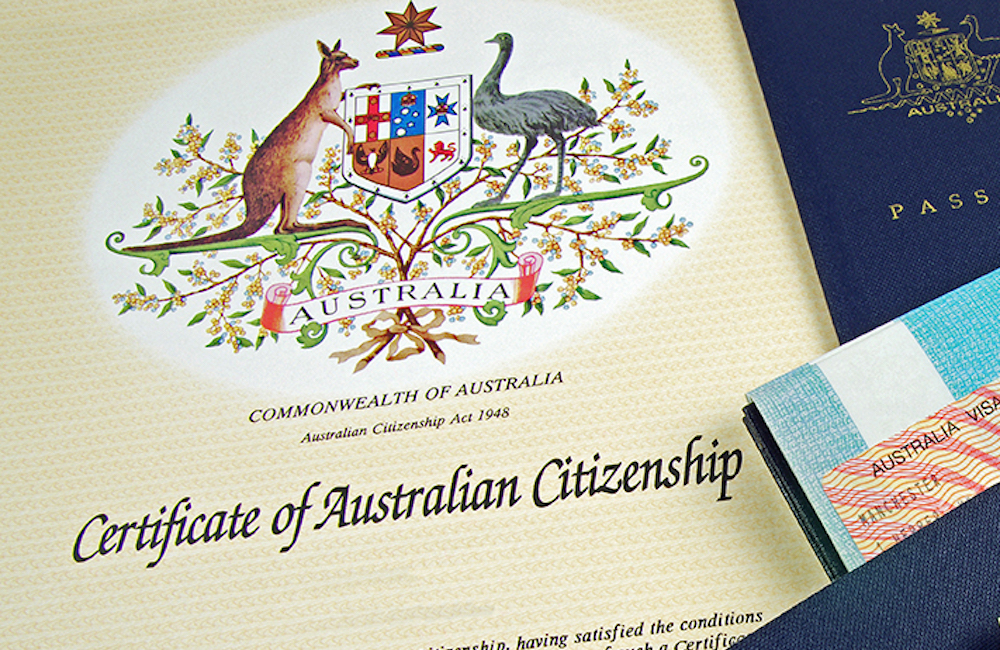 Immigration Minister Alex Hawke said:
"All Ukrainian nationals in Australia with a visa due to expire by 30 June will be given an automatic extension for six months,"
The federal government has approved more than 1,000 visas for Ukrainians.
Australia to provide support for Ukrainian nationals
​​​​The Department is supporting ​​Australia's response to the escalating crisis in Ukraine by progressing outstanding visa applications from Ukranian nationals as a priority, across all visa categories.
The Prime Minister has also announced that automatic visa extensions for six months will be provided for Ukranian nationals in Australia who have visa expiring up to 30 June 2022.
Visa holders do not need to do anything to take advan​​tage of this arrangement. The Department is contacting visa holders in Australia who have visas expiring in the coming weeks to explain these arrangements and provide any advice required on their situation.
​​​​The Department is supporting Australia's response to the ​crisis in Ukraine and is progressing visa applications from Ukrainian nationals as a priority, particularly for those with a connection to Australia.
Since 23 February 2022, the Department has granted around 4,500, mostly temporary, visas to Ukrainians in Ukraine and hundreds more to Ukrainians elsewhere. As at 19 March, over 800 of these visa holders have since arrived in Australia and more arrive every day.
Ukrainian Citizens Applying for a Visa to Travel to Australia
Anyone wishing to make a new application for a visa to travel to Australia should consider options relevant to their circumstances, including urgency of travel.
Close family members can apply on behalf of their family members in Ukraine.
Ukrainian nationals who do not hold a valid passport should seek advice from the Ukraine State Migration Service or their nearest Ukraine Embassy or Consulate in a neighbouring country. If that is not possible in a particular location, a visa application can be submitted without a valid passport.
If you submit an application without a valid passport, you should provide all available identity documentation with the application. A Departmental officer will contact you to discuss your application.
Only if requested to do so by a Departmental officer, visa applicants outside Ukraine can make an appointment for an immigration medical assessment with a registered panel doctor.
A list of panel doctors outside Australia is available on the Department's website at Offices outside Australia.
Australia recognises that the crisis in Ukraine means some children may be travelling across international borders with only one parent. Australia is committed to ensuring the welfare of children. To travel to Australia, a minor must have permission from both parents.
If you cannot provide this consent, you can make an application with available documentation. A Departmental officer will contact you to discuss your application.
If you hold a valid visa for Australia:
All passengers arriving by air into Australia should ​​complete the Digital Passenger Declaration
​
​​​​​​​​​You can start your DPD seven days before your flight and submit it withi​n 72 hours before your departure for Australia. This is because you must provide your health information and declaration (vaccination status and COVID-19 test result) within 72 hours before your flight.​
Australian temporary humanitarian visa to Ukrainians
Ukrainian nationals who have arrived on a temporary visa can seek information about visa options via online enquiry form. Or contact No Borders Law Group for visa options.
On 20 March 2022, the Prime Minister and the Minister for Immigration, Citizenship, Migrant Services and Multicultural Affairs, the Hon Alex Hawke MP, announced that the Government will make available a temporary humanitarian visa to Ukrainians.
This visa will be valid for three years and allow people to work, study and access Medicare, alongside support facilitated by Australia's experienced Humanitarian Settlement Program providers.
Visa extensions for Ukrainian temporary visa holders already in Australia on 23 February 2022
All Ukrainian nationals who were already in Australia on 23 February 2022, and who held a temporary visa ceasing before 30 June 2022, have been provided with an automatic 6-month extension to the stay period of their visa. Visa holders do not need to do anything to receive the extension.
Ukraine arrivals and their families have access to free interpreting and translating services.​ The Translating and Interpreting Service (TIS National, 131 450) is an interpreting service provided by the Department of Home Affairs for people who do not speak English, and for agencies and businesses that need to communicate with their non-English speaking clients.
Need help with applying Australian Visas or Visa Appealing?
NO BORDERS LAW GROUP: #1 TRUSTED MIGRATION LAWYERS
Email: [email protected]

Tel: +61 (07) 3876 4000
Consultation: https://www.noborders-group.com/form/free-consultation
We will help you by exploring visa options and securing applications. We will assess the eligibility of the application for a partner visa, and provide you with detailed advice on your chances of success. If you would like to discuss your visa options and evaluate the pathway to permanent residency, please make an enquiry or book a consultation to get expert advice with one of our knowledgeable and experienced Migration Agents/Lawyers on 07 3876 4000 or email: [email protected].