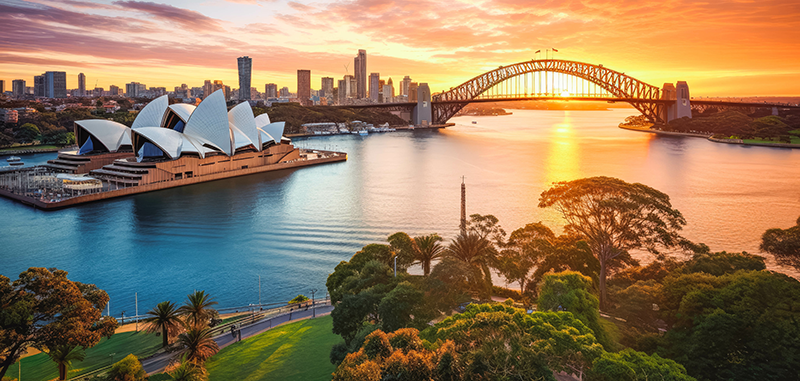 In an increasingly interconnected world, Australia has emerged as a popular destination for skilled workers seeking to expand their horizons and contribute to the country's dynamic workforce. For many, employer-sponsored visas present a viable pathway to pursue their dreams Down Under. NoBorders Law Group, a leading immigration law firm in Australia, plays a pivotal role in helping individuals and employers navigate the complexities of these visas seamlessly.
Understanding Employer-Sponsored Visas
Employer-sponsored visas are a category of visas that allow Australian employers to sponsor and employ foreign workers to address skill shortages or specific labor needs. These visas are a win-win for both employers and skilled professionals, as they enable businesses to fill gaps in their workforce while providing opportunities for talented individuals to work and live in Australia.
Exploring the Different Types of Employer-Sponsored Visas
Australia offers various types of employer-sponsored visas, each catering to specific needs and eligibility criteria. The most common categories include:
Temporary Skill Shortage (TSS) Visa (Subclass 482): This visa allows skilled workers to be sponsored by Australian employers for a specified period, typically between one to four years, depending on the occupation.
Employer Nomination Scheme (ENS) Visa (Subclass 186): ENS visas are for skilled workers who have been nominated by their employer for a permanent position in Australia.
Temporary Work (Short Stay Specialist) Visa (Subclass 400): This short-term visa is ideal for professionals looking to work on specific projects, attend conferences, or engage in short-term assignments.
Temporary Activity Visa (Subclass 408): This visa allows individuals to engage in specific activities or events, such as sports, entertainment, or religious work, sponsored by an organization in Australia.
The Role of NoBorders Law Group
Navigating the Australian visa system, with its intricate rules and regulations, can be a daunting task. This is where NoBorders Law Group excels. As a trusted name in the immigration field, they offer a comprehensive suite of services to both employers and individuals seeking employer-sponsored visas. The team at NoBorders Law Group comprises experienced immigration lawyers who provide personalized guidance, ensuring clients understand the visa options available to them. From document preparation to application submission, NoBorders Law Group takes care of the entire visa application process, making it as smooth as possible for their clients.
Compliance and Representation
Staying compliant with Australian immigration laws is paramount. NoBorders Law Group offers diligent compliance services and can represent clients before the Department of Home Affairs if required. No two immigration cases are the same. NoBorders Law Group tailors their services to meet the unique needs of each client, whether they are employers looking to sponsor skilled workers or individuals seeking employment opportunities in Australia.
How to Secure an Employer-Sponsored Visa for Australia
If you're wondering how to secure an employer-sponsored visa for Australia, NoBorders Law Group is your trusted partner on this journey. Their team of experts will guide you through the entire process, from choosing the right visa category to preparing your application.
What Is the Cost for an Employer to Sponsor a Work Visa in Australia?
The cost of sponsoring a work visa in Australia can vary depending on the visa category and specific circumstances. NoBorders Law Group can provide you with a detailed breakdown of the costs involved and help you plan your budget accordingly.
How Long Does It Take to Get an Employer-Sponsored Visa in Australia?
The processing time for employer-sponsored visas in Australia varies based on the visa category and the individual case. NoBorders Law Group can provide you with an estimate of the processing time and assist in expediting the process when necessary.
What Documents Do You Need for a Sponsored Visa in Australia?
Preparing the right documents is crucial for a successful visa application. NoBorders Law Group will ensure that you have all the necessary documents in order, including proof of your qualifications, employment offer, and any additional documents required for your specific visa category.
Employer-sponsored visas in Australia offer a promising avenue for skilled workers to pursue their careers and for employers to meet their staffing needs. With the expertise of NoBorders Law Group, the process becomes more accessible, allowing individuals and businesses to unlock the potential that Australia has to offer. Whether you're a skilled professional dreaming of working in Australia or an employer seeking to bring in international talent, NoBorders Law Group is your trusted partner in making it happen. Contact NB Migration Law today at +61 7 3876 4000 or fill out our form.