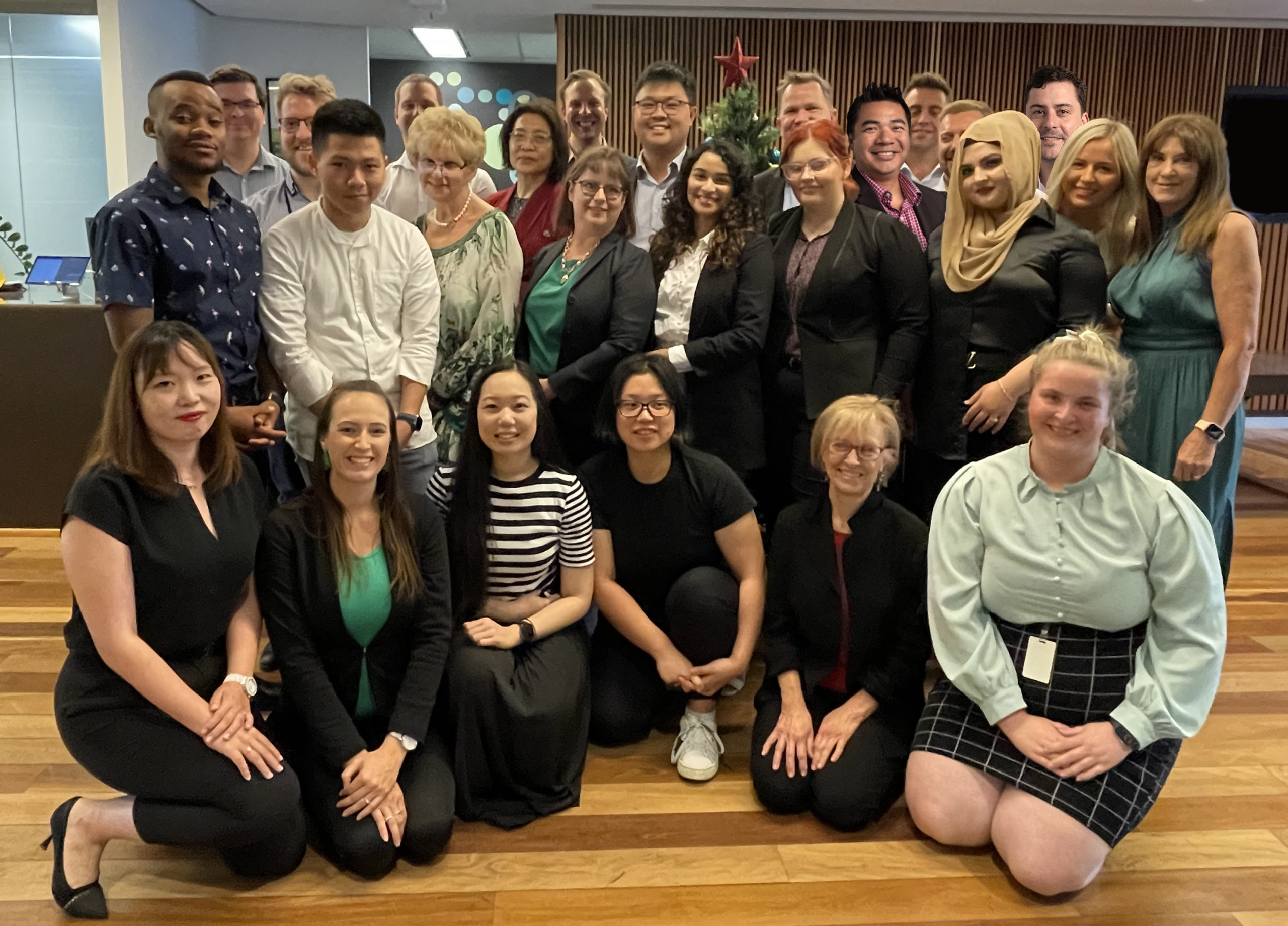 Dear colleagues and clients,
As we reflect on the past year, we are thrilled to report that 2022 was a resoundingly successful one for our law firm. From securing major victories in the courtroom to expanding our team and serving an increasing number of clients, it has been a year of growth and accomplishment.
Throughout the year, each legal team within the firm has contributed to our success through their hard work, dedication, and expertise. Whether it was negotiating complex settlements, fighting for justice on behalf of our clients, or simply going above and beyond to provide excellent service, our attorneys have consistently demonstrated why we are a top-ranked firm in the industry.
In this year-end review, we would like to highlight some of the standout achievements and stories from each of our legal teams.
We hope you enjoy reading about our accomplishments and we look forward to continuing to serve you in the years to come.
The property team has had a successful year, with over 150 successful property settlements for clients and almost $10 million in leasing transactions successfully negotiated and advised upon. In addition, we have established and registered Collective Property Co. (https://collectivepropertyco.com.au) in partnership with three referral partners. This includes the creation of a website, logo, registered business name, CRM, and social media accounts.
NB Employment Law has doubled its team in the past year. We are now even better placed to respond to client enquiries, particularly given the nature of our work which demands shorter turnaround times;
NB Employment Law has retained, or expanded on, its relationships with its key clients in various industries and sectors. We are humbled by their continued trust and support in our office. We eagerly look forward to serve them in the next year; and
NB Employment Law is proud to have opened offices in Toowoomba, Hervey Bay and the Sunshine Coast this year, providing regional clients with an opportunity to obtain high quality services at their doorstep.
Successfully hired and integrated two new lawyers into the team, expanding their capacity to serve clients and take on more complex cases.
Experienced significant growth in revenue, thanks to a combination of successful case outcomes, and strong client relationships.
Commenced implementation of new technologies, innovation and streamlined processes, resulting in increased efficiency and productivity.
Migration Law Team Adelaide
Over the past year, the Adelaide team has consistently achieved high success rates for visas and AAT cases. Our clients have expressed their satisfaction with our services, and we have not received any complaints. In fact, we have seen a high number of repeat clients and have received numerous referrals from satisfied customers to their friends and family. As we move into 2023, we remain committed to delivering exceptional service to all of our clients.
Migration Law Team Sydney
Our team was successful in winning an appeal case at the AAT for a client who had received a refusal for a working holiday visa 417 due to the submission of false documents.
In addition, we were able to secure a partner visa 801 for a client whose relationship had broken down and who was without a sponsor due to domestic violence. In another case, we were able to obtain a partner visa 801 for a client whose relationship had ended, but who had a child from the relationship and had a parenting plan in place for the child.
Migration Law Team Brisbane 1
Brisbane Team 1 has had an extremely rewarding and busy 2022 with the grant of many substantive visas in the latter half of the year. Our successes have extended beyond the Department level to successful appeals for complicated cases at the AAT, Federal Circuit Court and Federal Court and even published in the Australasian Legal Information Institute (AustLII).
In particular, we achieved a positive outcome for a client's subclass 482 Sponsorship, Nomination and Visa within 20 days of lodgement and the grant of a subclass 408 visa within 2 hours of lodgement!
One of the court appeal highlights was the recent positive outcome for a protection visa appeal at AAT. Cindy appeared for him at the Federal Circuit Court and Federal Court. With the assistance of Brisbane Team 1, we won against all odds! This protection visa client presented a particularly difficult case as he originated from South Korea, a country considered by the Minister that demonstrated strong records of adherence to the Refugee Convention, the ICCPR and the CAT.
Migration Law Team Brisbane 2
Brisbane Team 2 has consistently achieved goals and positive outcomes for our new and existing clients. Working under the supervision of our Director, Agnes Kemenes, we have had the opportunity to work with many interesting clients and discovered various unique migration pathways for many of them. We have ended the year with more temporary and permanent visa grants than we can count, and it is really rewarding to know that our services are greatly appreciated by our many clients. One of our highlights is having a nomination approved minutes after it was submitted to the Department! We have also represented some of our clients at the AAT and successfully had applications remitted for reconsideration. We are grateful to be trusted to help with our client's Australian migration journeys.
Migration Law Team Brisbane 3
The Brisbane Team 3 has had a successful and productive year in 2022. We have received numerous positive Google reviews and have welcomed a number of repeat clients.
Despite facing challenging cases, we have consistently demonstrated our ability to overcome obstacles and achieve positive outcomes for our clients. For example, we were able to secure a visitor visa for a client who had previously had an independently-filed visa application denied and had only a 50% chance of success. This same client has now retained our services for a partner visa application.
In addition to these successes, the team has achieved four successful AAT cases and has obtained 49 visa grant/nomination approvals in the final quarter of the year. We are proud of these accomplishments and look forward to continuing to serve our clients with excellence in the coming year.
Migration Law Team Brisbane 5
We have been able to secure a Training (subclass 407) nomination and visa approval in almost exactly 1 month, from the date of lodgement, despite the official processing times being 28 – 31 months. This fantastic outcome was possible because we presented a compelling case for the person to travel to Australia, especially with the current labour shortage still gripping the country.